The competition "Jugend musiziert" has enriched my musical career a lot. This competition has incited me more and more to deliver top performances and to practice pieces near perfection. Pieces I would not have dared to choose without this competition.
2008 I have participated the first time at "Jugend musiziert". There I have won a first prize. This has motivated me to continue practicing and to prepare myself mentally for competitive situations.
2011 I have achieved a first prize with forwarding to the State Competition Bavaria in Garmisch-Partenkirchen. Here I have won a third prize.
2015 I was keen on accomplishing the same success with the organ. Also then I have received a forwarding to the State Competition Bavaria in Bayreuth where I have won a second prize.
2015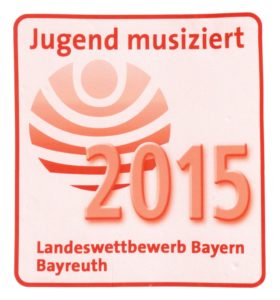 2nd Prize
State Competition Bavaria, Bayreuth
Category: Organ Solo
1st Prize incl. forwarding
Regional Competition Upper Palatinate Mid/North, Sulzbach-Rosenberg
Category: Organ Solo
2011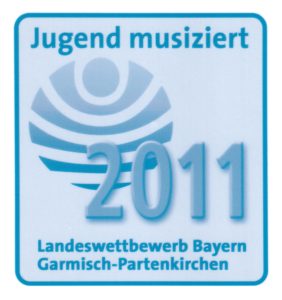 3rd Prize
State Competition Bavaria, Garmisch-Partenkirchen
Category: Piano Solo
1st Prize incl. forwarding
Regional Competition Upper Palatinate Mid/North, Sulzbach-Rosenberg
Category: Piano Solo
2008
1st Prize
Regional Competition Upper Palatinate Mid/North, Tirschenreuth
Category: Piano Solo